13 Feb

2 Bonus Adventures To Add To Your Bucket List

A real adventure starts in Africa. We've added two bonus adventures you can add to your bucket list. If you've missed our previous post detailing 3 Adventures in South Africa To Add To Your Bucket List, go check it out first!
Bungee Jumping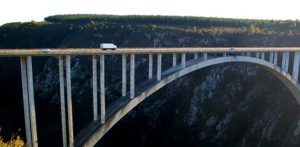 We're going to take a wild guess and assume that unless you have a fear of heights, bungee jumping is already on your bucket list. Why not check off that item in South Africa? It's a good place to do it, since it has the world's highest commercial bungee jump! Bloukrans Bungee is the terrifying, thrilling, and addicting jump that has served as the platform (pun definitely intended) for many world records and celebrity jumpers. Take a leap of faith and try it out for yourself! This is a thrill ride that's hard to top.
Snorkeling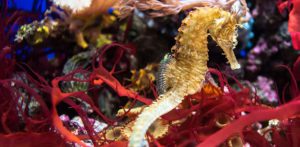 If you've never gone snorkeling before, you're in for a treat. Even if you have snorkeled elsewhere, you'll still be enchanted by the magic of South Africa's undersea world. All along the coast, there are excellent places to strap on your mask and flippers for a wet adventure. One of the most interesting places to snorkel is Knysna, a coastal town that draws many tourists for its beautiful coastline and marine life. Snorkel the Garden Route to see whales, dolphins, and adorable seahorses in their natural environment! Short of scuba diving, there's no better way to view and learn about life under the sea. You'll be amazed by the busy marine neighborhoods you can find beneath the waves!
You won't find opportunities like this anywhere else in the world! Drop us a mail at reservations@take2tours.co.za and we'll help you plan.