13 Feb

3 of Southern Africa's Best Safari Parks: A Quick Guide

You may not know that "safari" is the Swahili word for "journey." What you probably do know, however, is that southern Africa is one of the best places to take a safari! There are many safaris to take, but three of the best are Kruger National Park, Thanda Reserve, and Etosha National Park. Drive these three safari trips in Namibia and South Africa to see an incredible array of exotic wildlife. Here's a little bit about what it's like to tour and stay at these three safari parks in Southern Africa.
Thanda Reserve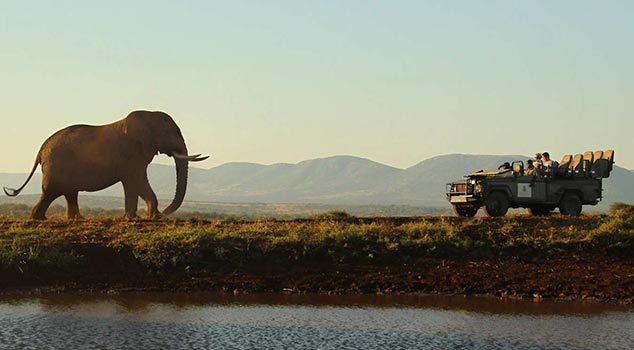 When you think "safari," what comes to mind is likely red dust, muddy tires, and plenty of animals. You won't be entirely wrong if this is what you imagine Thanda to be, but it certainly isn't a complete picture! Thanda Reserve in South Africa is home to some of Africa's most incredible wildlife, but it also includes a luxury hotel and park tour. If you want the best of high-end African luxury as well as amazing view of lions and buffalo and giraffes (oh my), then Thanda is the best safari park to enjoy. As a plus, Thanda Reserve is a private park with a dedicated commitment to both Zulu culture and a healthy environment. See South Africa through the view of South Africans! Get the local experience of the South African bush.
Kruger National Park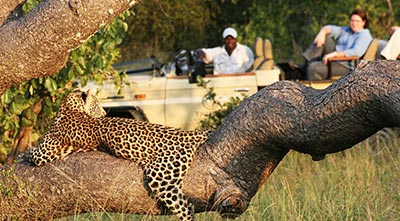 Africa's "Big Five" animals include lions, buffalo, leopards, elephants, and rhinos. You can see all of these (plus more) when you visit South Africa's Kruger National Park. Two animals that get particular attention at this safari park are the elephants and the lions. Guests at the park can meet the elephants, learning the personality of each gentle creature. You can walk hand-in-trunk with an elephants through the park, help clean them, or be a caretaker for a day. You'll never get closer to elephants than you can at Kruger National park! You'll also get a chance to see wild lions up close. Unlike the elephants, the lions aren't exactly hands-on, of course, but you can get some great views of the big cats at dawn or dusk as you safari through the park. A series of scenic cabins, complete with pools and sunset views, make for a perfect stay at the park.
Etosha National Park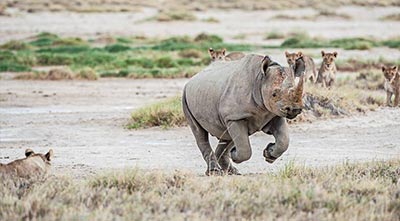 Etosha, a Namibian park, is another great place to see Africa's Big Five. There are many waterholes throughout the park, and you can view big game as well as dozens of smaller species at each hole. Surprisingly, there are often species sharing a watering hole that you wouldn't expect to see in the same vicinity. This is a great example of the balance of nature. Although the big cats may be the most exciting animals to see, the most valuable wildlife sightings in Etosha National Park are the black rhinos. These rare animals are hard to find in the wild, and many tourists visit Etosha National Park just for a glimpse of the black rhinos. While you're at Etosha National Park, you can stay at one of several camps, all of which contain luxury lodges or private cabins. As far a safari experiences go, this one is pretty hard to beat.
If you're looking into a safari trip for your next vacation, be sure to give these three parks a look! There are a lot of great places to see wildlife in southern Africa, but these three include the best of all safari elements. You'll get to see Africa's Big Five, view the incredible scenes of Namibia and South Africa's great outdoors, and stay in utter luxury in the bush. Make your next Africa trip incredible! Give us a call or drop us a mail at info@take2tours.co.za and let's chat about your trip to Southern Africa.