13 Feb

3 South African Adventures for Your Bucket List

South Africa is a place of wonder, excitement, and adventure! With so much to see and do, you can get lost in the options. When it comes to adventure, however, there are a few awesome activities that stand out. Check out these adrenaline-pumping experiences and add them to your bucket list! Next stop: South Africa.
Cycling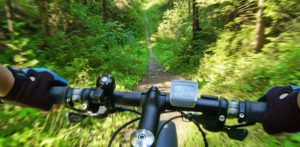 One of the best ways to see South Africa (or most places, for that matter) is by bike. Take a cycling trip through South Africa to get a good look at the countryside and have a chance to meet the locals who live in this beautiful place. One popular bike trail is the Midlands Meander. The countryside here is reminiscent of Europe, but only when it comes to natural surroundings. The culture is decidedly African, and you can rub elbows with friendly South African locals along the way. Go it alone to take a tour—it's your choice. Either way, you'll have the opportunity to see the country from a totally new perspective.
Hiking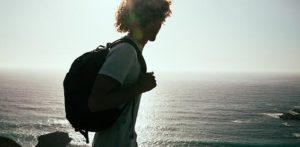 Strap on your hiking boots and take a trek into South Africa's wilderness. There are a lot of great hiking trails on this planet, but you'll be hard pressed to find one more beautiful than the trails you encounter in South Africa. Coastal hikes are especially popular, since they offer some of the best views in South Africa. Combine hiking with whale watching to kill two birds with one stone. One especially fun hike is found in De Hoop Preserve, a coastal nature area where you can take a trek up to five days long and see the famous South African whales during their migration.
Surfing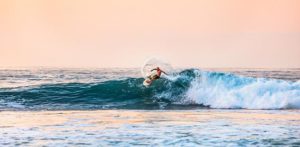 South Africa is a surfer's dream destination. If you head to the coast, you have to try it—even if you've never surfed before, it's definitely worth a trip. There's no time to learn like the present! If you know anything about surf culture, you've definitely heard of Jeffery's Bay, one of the world's most famous surf spots. There are actually a few different places to ride the waves on Jeffery's Bay, and it has something for surfers of every taste. If you're looking for long rides and huge barrels, this is the place to go. If any of these items are on your bucket list, then South Africa is a great place to check them off! If they aren't on your agenda yet, then why not add them? South Africa boasts some of the most fun and exotic adventures you'll find anywhere on the planet, from adrenaline-rushing drops to serene undersea landscapes. You won't find opportunities like this anywhere else in the world! Drop us a mail at reservations@take2tours.co.za and we'll help you plan.