13 Feb

Beaches of Mozambique

Since Mozambique is located on the Indian Ocean, it has many wonderful white-sand beaches with warm waters. If you're planning to visit this country, you can't miss out on opportunities for watersports, fishing, and soaking up the sun! Here is a list of some of Mozambique's top beaches.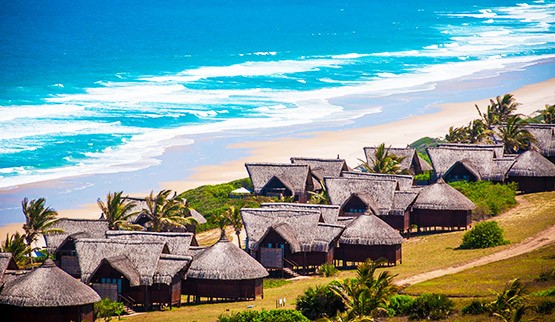 Image source: http://www.mozambique.co.za/
Wimbe Beach. This place is exactly what you imagine when you think of a tropical beach. The sand is lined with palms, swaying to and fro in the wind. The water is warm, and the beach is ideal for running or long walks. This is a nice, safe beach that is perfect for families. There are food stalls and accommodations nearby, so you won't have to travel far to find everything you could possibly need for your stay in paradise.
Tofo Beach. This is the ideal beach for vacationers who love to lounge all day and party all night! This beach has golden sand and blue water, so you can enjoy the Instagrammable view as you lounge the day away. The vibrant nightlife scene is fantastic, so be sure to take at least one evening for partying on Tofu Beach! If tanning and partying isn't your style, don't write off this beach too quickly—it's also a popular place for adventure sports.
Benguerra Island. Located in the beautiful Bazaruto Archipelago, Benguerra Island has endless stretches of sand for you to enjoy. You can set up your umbrella anywhere on the fine, white sand or jump in and explore the two miles of reef with your snorkel mask and flippers. Here, you can also see Africa's only dugongs as they calmly graze among the seagrass.
Portuguese This stunning island has a lot to love! If you want to escape from the crowds and clamour of mainland Mozambique, you will relish the quiet serenity of Portuguese Island. This uninhabited island is reserved for day trippers and is very popular with vacationers. The beach here is perfectly gorgeous! You can relax on a shaded beach chair with a rum in your hand, browse the vendors' stalls, or try your hand at any one of a number of water sports activities.
Ponta do Ouro. Just north of the border between Mozambique and South Africa, you'll find this beautiful peninsular region just waiting for you to come make memories. The town is remote, so you can escape the other tourists and find yourself surrounded by the wild beauty of the natural world. Ponta do Ouro's lovely beach is the perfect place to kick back and relax. Just be sure to keep an eye out for the playful dolphins that often frolic off the coast! If you love adventure, you'll want to try the offshore diving and deep sea fishing opportunities you can find.
Fernao Veloso Bay. This lovely beach is a jutting point of white sand that disappears into a glassy blue sea. Here, you'll find tourists and locals alike enjoying the beautiful weather and sunshine! This beach is famous for its massive fish, which you can catch, with a bit of luck. This is also a great place for kayakers to visit, since the water is calm and clear. You may even catch a glimpse of interesting marine life beneath your boat!
Carushka. Head to the town of Napula to experience this beach. While this is a great place to visit, it isn't on the itinerary for most tourists. This means that when you come, you'll get to enjoy a distinctly local vibe! However, there are some things created especially for travellers. You can stay in a lovely little bungalow on the beach, where you'll get a comfortable bed and good, local seafood. Even if you don't stay here overnight, you'll enjoy a day at Carushka Beach. You can rent jet skis here or just relax on the sand—it's up to you! This place runs on African time, so there's no rush to do anything in particular.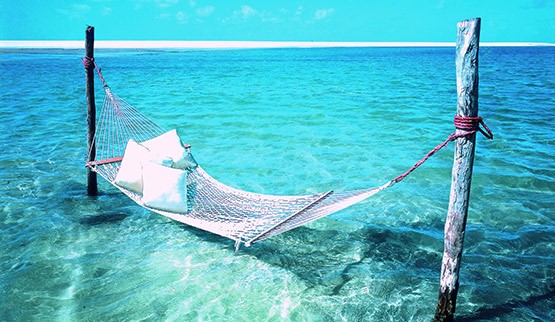 Image source: http://www.mozambique.co.za/
Love these beaches? We know you will! If you want to visit one (or all!) of these lovely beaches during your trip to Mozambique, Take2Tours has you covered. Contact one of our representatives to find out more, or book a tour online! We can bring you to the loveliest beaches in Mozambique and make your African adventure perfectly magical. So sit back, relax, and let us do the work! You'll be too busy soaking up the sunshine to worry about a thing.