13 Feb

Get Crafty at These Top Craft Beer Venues in Cape Town

No trip to Cape Town is complete without a good craft beer. Don't settle for just any beer- get the best! There are a lot of great Cape Town beer venues, so it can be hard to pick. Here are a few of our favorites:
Devil's Peak Brewing Company
This place has both good beer and a great atmosphere! You'll be sure to love the modern-grunge feel of the converted warehouse that hosts this beer-tasting spot. Take a tour, and be sure to visit the taproom!
Devil's Peak Brewing Company makes a nice collection of signature craft beers, including the popular Vannie Hout, Woodhead Amber Ale, and The King's Blockhouse IPA.
When you visit, ask to try an experimental beer. You just may be the first to taste the next international sensation—who knows?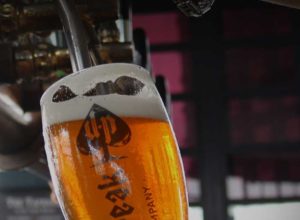 Jack Black Beer
Traveling with kids? This is a great spot to go beer-tasting. Not only can you try craft beers both classic and new, but you can treat the tykes to top-notch cuisine with kid appeal.
This cutting-edge-modern brewery offers taproom tastings, brewery visits, and a restaurant. You could make a whole afternoon out of a visit to Jack Black. Visit on Thursdays and Fridays for fun evening events!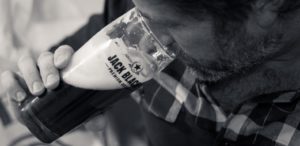 Beerhouse
If you love beer, don't miss this place. It is a trendy and busy place, thanks to the wide variety of great beers on tap. The happy appeal of the bright yellow building doesn't hurt, either.
There are about a hundred different varieties to try! You'll be hard pressed to find a better selection in all of Africa.
Want to travel the world? Just come here. There are beers from at least 13 countries available at all times. You won't have to take a plane to be transported internationally! Just settle back with an international brew.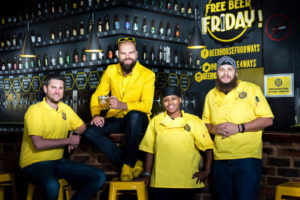 Woodstock Brewery
Head to the heart of the Woodstock suburb of Cape Town for a glass of good local beer. Not only can you get some of the best craft beers in the city, but you'll also get to take a tour and a tasting.
This is one of the best brewery tours you can take! Learn about the process of making beer and try ten different beers while you're at it. If you're hungry after all the touring, grab a meal at the Woodstock Grill and Tap.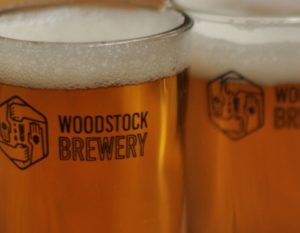 Brewer's Coop
This bar is a must-visit venue due to its unique business model. The bar in front is stocked through the microbrewery in the back. This microbrewery is used by a variety of both new and known brewers who ply their trade in a shared space.
You never know what you'll get here! The prices are good, so you can try a few new tastes each time you visit.
Darling Brewery
If you're into eating organic, this is the place to go. Here, you'll get to watch craft beer being made at the microbrewery while sipping your own glass and chowing down on good organic eats.
This is a good place to do a tasting. You can do it on any day of the week!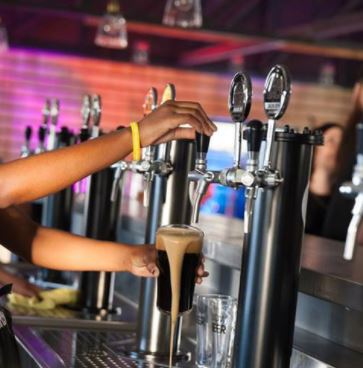 Beer-lovers won't want to miss any of these places! Make time to stop at all of these great craft brew spots while you're in Cape Town. Which one will you visit first?