13 Feb

The Theatres of Cape Town

Visiting a theatre in Cape Town is an experience unlike any other. The fascinating multi-cultural makeup of South Africa's Mother City has created a unique performing arts scene!

Take a trip to see a play or musical performance, and you'll come away with a new understanding of the colourful South African vibe! Want to try it for yourself? Here are three Cape Town theatres you can visit.
Baxter Theatre Centre
One of the top theatres in South Africa is the Baxter Theatre Centre. If you want to see a good show, this is the place to go! There are many different types of performances you can see here. Check out shows from a variety of genres and cultures. If you like plays, you can catch one here. Or, visit for a musical performance or dance.
The Baxter has been around since 1977. Since the beginning, the Baxter has sought to reflect the beautiful cultural mosaic that makes up South Africa. Today, this theatre promotes a wide variety of performance art forms that reflect authentic South Africa.
You can find the Baxter near University of Cape Town. The striking theatre building stands proudly in the shadow of Devil's Peak. Come for a performance, or just check out the shops and restaurants.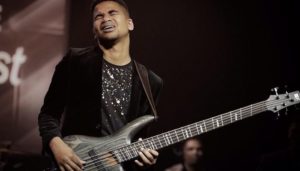 Artscape
This impressive theatre complex was established in 1971 as a South Africa performing arts centre. Artscape is located in Cape Town, between Table Mountain and Table Bay. The building is near the central business district of Cape Town, making it the perfect stop for those traveling to South Africa for business purposes.
You can see a variety of performance types at Artscape. Check out a classic musical like Evita, watch a ballet on stage or ice, listen to top musicians, or relive the past with a tribute concert. This theatre offers the best of both South African and international theatre. Whatever you love, you'll be able to see it here!
As a plus, Artscape branches out beyond the performance arts. You can also check out visual arts here. Visit the Visual Art Exhibition at the Resource Centre during your visit!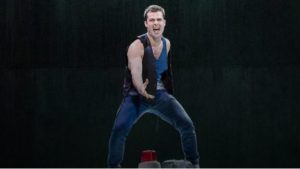 Fugard Theatre
Head to District Six for a great performance at Fugard Theatre! This venue is located inside the Sacks Futeran building. Enter through the Congregational Church Hall, and you'll find yourself in a historic theatre with stunning modern renovations. Arrive early, because this is the perfect place to take photos!
Fugard Theatre was named for Athol Fugard, a famous South African playwright who composed performances that reflected and appealed to the multifaceted cultures of South Africa. You can still see a wide variety of performances at the Fugard, from plays in Afrikaans to movies in English and everything in between. Come here for a fun night out in historic Cape Town!
When you're done enjoying a performance at Fugard Theatre, head upstairs to the rooftop bar. Enjoy a specialty drink in the sunshine or under the stars! This is the best view in Cape Town.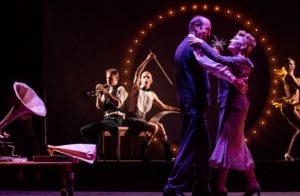 Don't miss out on the chance to visit a theatre while in Cape Town! Immerse yourself in the performing arts culture of South Africa. You won't find anything like it anywhere else in the world!