Cape Town Accommodation
Cape Town offers a wide range of accommodations, ranging from hotels to lodges, from guest houses to villas. We at Take 2 Tours have carefully selected only the best Cape Town accommodation , with such a wide range of Cape Town accommodation options available you're sure to find precisely what suits you.
Legacy Hotels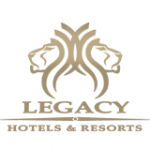 The PortsWood Hotel – A Piece of Cape Town's History. The restaurant and lobby are built around the original well and holding cells for prisoners en route to Robben Island 300 years ago
Read More About This Accommodation
Hollywood Mansion
The ultimate Cape Town holiday accomodation and luxury villa to rent in Campsbay. This rental mansion offers luxury 5 bedroom accomodation in the heart of Campsbay.
Read More About This Accommodation
Stony Brook Vineyards and Cottages
Stony Brook has recently built five self-catering cottages on their boutique wine farm. The cottages are situated on the low slopes of the mountain just below their beautiful dam
Read More About This Accommodation
Newmark Hotels