Our List of Cape Town Accomodations
Cape Town offers a wide range of accommodations, ranging from hotels to lodges, from guest houses to villas. We at Take 2 Tours have carefully selected only the best Cape Town accommodation , with such a wide range of Cape Town accommodation options available you're sure to find precisely what suits you.
Legacy Hotels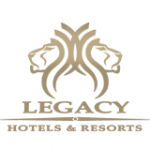 The Legacy Group of hotels have a wide range of hotel options across South Africa.    Contact us for details when you book with us.
---
---
Hollywood Mansion
The ultimate Cape Town holiday accommodation and luxury villa to rent in Campsbay.   Perfect for families who want SPACE!!   8 minutes by car from down town Cape Town and 5 minutes by car to Table Mountain!
Read More About Hollywood Mansion Accommodation
---
Rouxwil Farm Accommodation
Experience Farm Life without having to "rough it" in De Luxe accommodation overlooking the Mountain ranges of the Overberg.
Superb Cuisine and hosts that will make you feel like you are family.
Less than 2 hours by car from Cape Town, surrounded by tranquil sheep and wheat farms, lies a place like no other.    Many of our guests request to return, over and over again.
Read More About This Accommodation
---
Newmark Hotels
Newmark has a number of hotels around South Africa, including safari lodges.   Contact us for details when you are planning your trip!