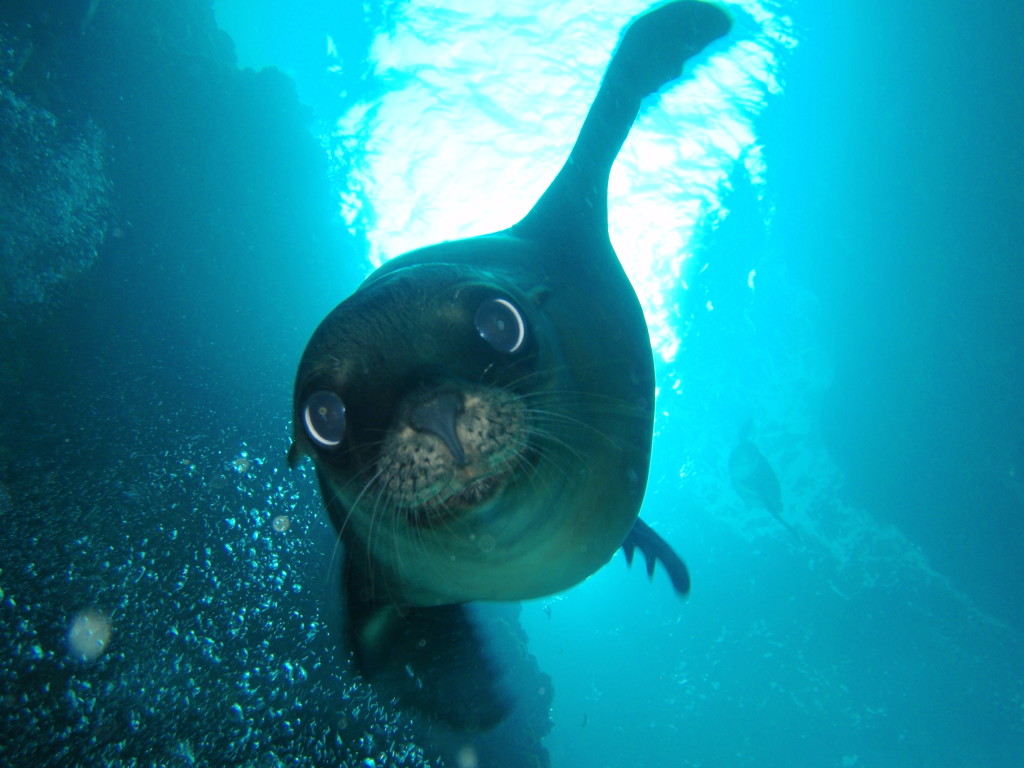 Seal Snorkeling in Cape Town is the ultimate wildlife experience for the adventurous. Plunge into the cool Atlantic ocean and snorkel with hundreds of playful Cape Fur seals. Interact with them in their environment and on their terms.
Animal Ocean are the seal snorkeling experts and are dedicated to getting you in the water with these fantastic creatures. Our enthusiastic owner and zoologist, Steve Benjamin, together with his team of marine guides, are only too keen to share the beauty of the ocean and its most playful mammals with you. Our 8m Rib (inflatable boat) takes up to 10 snorkelers and will get you to the Cape fur seals, quickly and safely. Fur seals are most active and abundant in the heat of Cape Town's summer.
Cape Fur seals occur naturally on islands around the southern African coast and are found nowhere else in the world. Duiker Island in Hout Bay Cape Town is home to 10 000 seals and lies within the Karbonkelberg marine protected area, part of Table Mountain National Park, Cape Town. These Fur seals are not fed or trained, they behave naturally and interact with snorkelers and SCUBA divers on their own terms. Visitors can always see seals in the water and there are no sharks present. This is a wildlife adventure that brings you mask-to-whisker with playful and inquisitive wild animals in their natural habitat.
Tours to the snorkeling site depart from Hout Bay harbour
To view more about this tour, please click on the link SEAL SNORKELING