Half Day Durban City Tour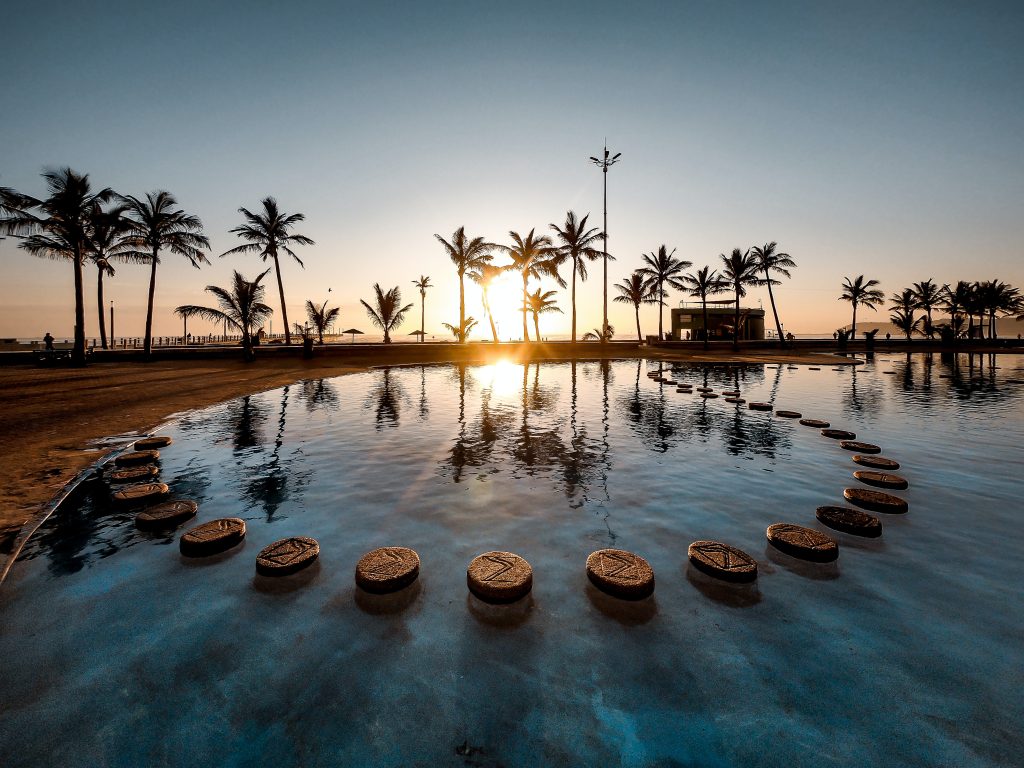 Including Kwa Muhle Museum, Victoria Sreet Market, City Hall, Victoria Embankment and Harbour, Golden Mile, Point Development Area, Botanic Gardens, outskirts of Cato Manor informal settlement, Moses Mabhida Stadium (sky car optional and for own account)
This tour offers a comprehensive introduction to the City of Durban.
uShaka Marine World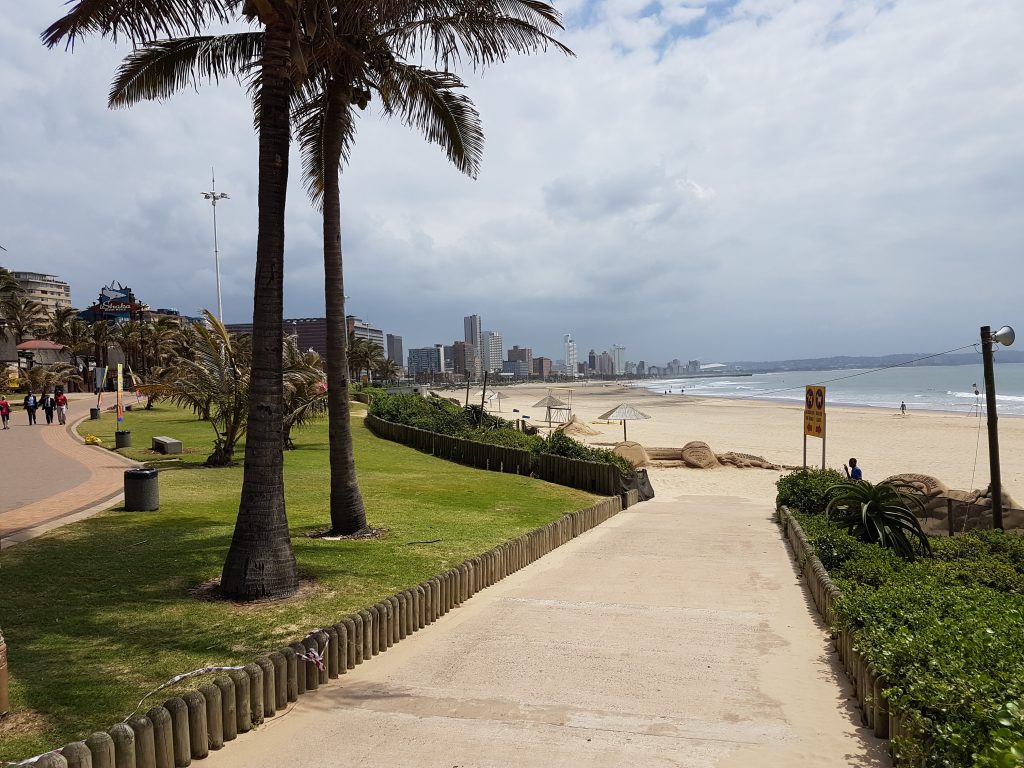 This can be visited as a half day experience or a full day experience, so could be added onto the Half Day Durban City Tour or enjoyed as a full day.
It is not really neccessary to have a Tour Guide join the guests for this (unless language is something they are concerned about or their preference is to have a guide with them to point things out and ensure that they make it to the Dolphin, Seal shows etc). Should your guests elect to combine it with a Half Day City Tour (unguided), we would plan the morning City Tour to finish at uShaka where we would leave them with a brief orientation of the park and arrange to meet them again late afternoon for the return to Umdloti.
Full Day Durban City Tour
8 hours (excluding lunch/refreshments), R780 per person (R830 from Umdloti)
There is a lot to see in and around Durban and we usually extend the half day City Tour based on the guests particular interests, but additional sites of interest could include the Hare Krishna Temple of Understanding in Chatsworth, Ghandi Settlement and Ohlanga Institute in Phoenix, African Art Centre, Local History Museum, lunch stop to experience a Durban 'bunny chow' and and/or a sundowner at the Oyster Box Hotel in Umhlanga.
Phezulu Cultural Village / Valley of 1000 Hills
Phezulu is a reconstructed Zulu Village with an adjoining Snake and Crocodile Farm. It is a little bit touristy, but for many guests it is their only real option of an introduction to Zulu Culture
Tala Game Reserve
Approximately 5 hours, R895 per person (excluding lunch) * open vehicle is optional at an additional R350 per person, but the reserve only runs this vehicle with a minimum of 4 guests, so it will be reliant on other guests having booked as well, in order to confirm it.
Approximately 5 hours from Durban by car, although not a Big 5 Game Reserve, it does have Hippo, Rhino and Buffalo as well as Giraffe, Zebra, Warthog and a number of antelope species. Bird life is good and because it is a relatively small reserve (approx 7000 acres) sightings are generally good.
Shakaland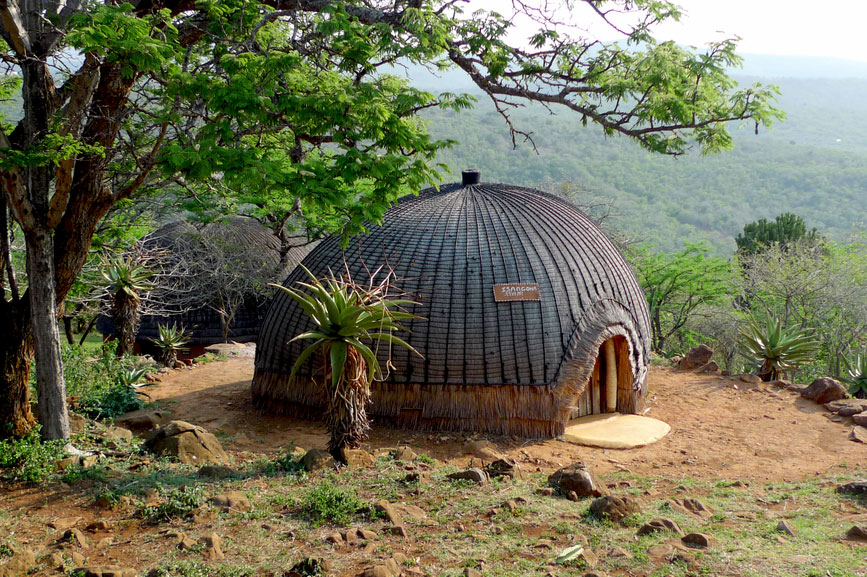 A good option for experiencing Zulu Culture. About 2 hours north of Durban this excursion includes a life size reconstruction of a Zulu village and a basic introduction to the history and life of King Shaka.
Beadwork, wood carving and spear throwing demonstrations, a sangoma, inyanga, Zulu Beer tasting and Zulu dancing as well as a lunch buffet with traditional as well as 'European' food choices.
Hluhluwe/Imfolozi Game Reserve
A Big 5 Game Reserve with opportunity to view many animals including Black and White rhinoceros, which are heading for extinction as you know.
Sani Pass
This is a Drakensberg Mountain experience up Sani Pass (switch back pass) in 4 x 4 vehicles, into the mountan kingdom of Lesotho. Visit a small Basotho village and enjoy a light lunch at the 'Highest Pub in Africa'
Giants Castle
This is a Drakensberg experience. Guests walk in the mountains to visit San Rock painitings at Main Caves. It is not a very strenuous walk and anyone of average fitness should manage it comfortably. The walk is approximately 45 minutes each way.