17 Sep

Experience the 'Magic of Bubbles' at the Franschhoek Cap Classique & Champagne Festival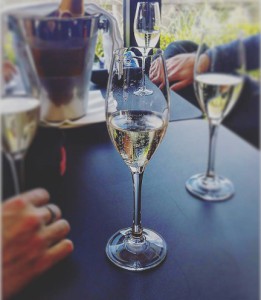 End your year in style by visiting the Hugenot Monument in Franschhoek for the town's 'Magic of Bubbles' Cap Classique & Champagne festival. This year's black & white with a touch of bling theme, is the perfect opportunity for you to grab your most chic ensemble and set out to taste some of the region's most exquisite bubblies. Just in case that wasn't a good enough reason to get dolled up and ready for an amazing time, the best dressed couple each day will win a R5 000 MasterCard gift card. What better way to make the most of your festival experience?
Producers showcasing their renowned MCCs
Enjoy a variety of options from established producers such as Pierre Jourdan, Morena, Moreson, Boschendal, Pongracz, Leopard's Leap, Steenberg, Villiera, Anthonij Rupert Wyne, Noble Hill, Plaisir de Merle, Simonsig, Colmant, La Motte and JC Le Roux. In the same breath, you'll also be introduced to a few producers which are more recently established, including: Maison Wine Estate, Le Lude and the Grande Province – all of which will give you greater insight into why Franschhoek is considered one of the premium destinations for producing sparkling wines in the world.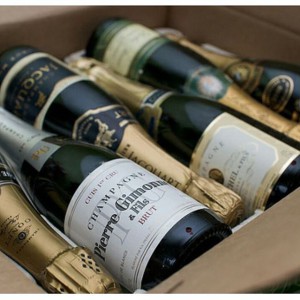 Pallet-teasing edibles from renowned local restaurants
Of course no Champagne festival would be complete without the right accompaniment of edibles, and the Franschhoek 'Magic of Bubbles' Cap Classique & Champagne Festival is no exception. Expect a range of gourmet dishes on offer from local eateries such as The Salmon Bar, Bread & Wine, Le Franschhoek The Restaurant at Grande Province, Le Franschhoek, Mont Rochelle, L'Ermatige to name a few. Each of these establishments offers visitors a distinctly French experience – the perfect setting for a bit of joie de vivre.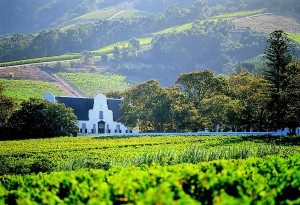 Need-to-know information
Tickets to the event cost R200 each, which will allow you access to the festival from 12–5pm for both days (5th & 6th). As part of your entry fee, you'll also get a tasting glass and coupons.
If you use your MasterCard to purchase your ticket, you'll receive a 10% discount on the cost of your ticket. You can book through Webtickets here.
Getting to and around the festival
If you're looking to make the most of your festival experience, you can hire us to get you there, take you around and show you the best that Franschhoek has on offer. At Take2tours, we do custom trips to Franschhoek, and can make sure you get around safely while tasting as many Champagnes as you like. We can also help you experience more of the town with options as to which parts you can visit while you're there. Contact us if you'd like a tailor-made tour experience.